Arwood Waste & Demolition Completed the demolition of the sign as you enter the Bank of America location located at 9000 Southside Blvd. The work scope was and disposal was done in one day. The contractor was Harbinger Sign Company. 
Call Today 904-751-2177 Demolition Experts in Jacksonville, FL Driveway & Swimming Pool Removal Free Instant Online Quote Text 904-626-6663 For A Quote

Bank of America Sign Removed and Recycled!
Location: 9000 Southside Blvd , Jacksonville, FL 32256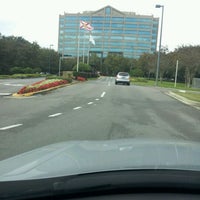 LARGE SCALE SIGN RECYCLING 1-904-751-2177
Issues of sustainability are becoming increasingly important within our industry.
Arwood Waste & Demolition are fully committed to recycling.  We have the capability to recycle large volumes of waste both on and off-site – helping clients achieve critical targets.  We provide documentation to substantiate the percentage of total demolition materials that are recycled.
We know that successful projects rely on choosing the right partners, and collaborating with the wider project team from the outset.  Our approach has always been to understand the needs of our clients and work collaboratively to achieve the best possible outcomes – on time and on budget.  With an impressive project management track record, AW Waste assigns experienced teams that get results.
Project Completed For the Harbinger Sign Company!
Harbinger is a custom sign fabricator of commercial sign systems for multi-location, regional and national brands. We shepherd your brand through creative, integrated sign systems, architectural signs, environmental graphics, digital signage, and branded environments.
Harbinger Sign
Corporate Office
5300 Shad Road
Jacksonville, FL 32257
Serving North Florida and South Georgia
Atlantic Beach, Bryceville, Callahan, Doctors Inlet, Fleming Island, Jacksonville, Jacksonville Beach, Middleburg, Neptune Beach, Orange Park, Ponte Vedra, Ponte Vedra Beach, Saint Johns, Atlantic Beach, Bryceville, Callahan, Fernandina Beach, Hilliard, Kings Bay, Kingsland, Saint Marys, Woodbine, Yulee, Brunswick, Crescent, Darien, Hortense, Jekyll Island, Meridian, Saint Simons Island, Sapelo Island, Sea Island, Waverly, Waynesville, White Oak, Barberville, Bunnell, Daytona Beach, Flagler Beach, Hastings, Ormond Beach, Palm Coast, St. Augustine, Atlantic Beach, Jacksonville, Jacksonville Beach, Neptune Beach, Ponte Vedra, Ponte Vedra Beach, Saint Johns, Green Cove Springs, Keystone Heights, Penney Farms, Lake Asbury, Bellair-Meadowbrook Terrace, Belmore, Clay Hill, Hibernia, Lake Geneva, Lakeside, McRae, Oakleaf, Virginia Village, Country Club Estates, Dock Junction, St. Simons, Sterling, Colesburg, Clark's Bluff, Dover Bluff, Harriett's Bluff, Hopewell, Jerusalem, Spring Bluff, Tarboro, Macclenny, Glen St. Mary, Olustee, Sanderson, Daytona Beach Shores, DeBary, DeLand, Deltona, Edgewater, Holly Hill, Lake Helen, New Smyrna Beach, Oak Hill, Orange City, Port Orange, South Daytona, Pierson, Ponce Inlet, Palatka, Interlachen, Pomona Park, Welaka, Bostwick, East Palatka, Grandin, Georgetown, Florahome, Hollister, Interlachen, Lake Como, Melrose, Putnam Hall, San Mateo, Satsuma
32003, 32004, 32006, 32007, 32009, 32011, 32030, 32040, 32043, 32050, 32063, 32065, 32067, 32068, 32072, 32073, 32079, 32081, 32082, 32087, 32095, 32099, 32201, 32202, 32203, 32204, 32205, 32206, 32207, 32208, 32209, 32210, 32211, 32212, 32214, 32216, 32217, 32218, 32219, 32220, 32221, 32222, 32223, 32224, 32225, 32226, 32227, 31547, 31548, 31558, 31569, 32034, 32035, 32041, 32046, 32097, 32228, 32233, 32277, 31304, 31305, 31319, 31327, 31520, 31521, 31522, 31523, 31524, 31525, 31527, 31543, 31547, 31548, 31558, 31561, 31565, 31566, 31568, 31569, 32105, 32110, 32112, 32114, 32115, 32116, 32117, 32118, 32119 32120, 32121, 32122, 32123, 32125, 32126, 32127, 32128, 32130, 32131, 32132, 32135, 32136, 32137, 32138, 32139, 32140, 32141, 32142, 32145, 32147, 32148, 32149, 32157, 32160, 32164, 32168, 32169, 32170, 32173, 32174, 32175, 32176, 32177, 32178, 32180, 32181, 32185, 32187, 32189, 32190, 32193, 32198, 32084, 32085, 32092, 32229, 32231, 32232, 32235, 32236, 32237, 32238, 32239, 32240, 32241, 32245, 32246, 32247, 32656, 32666, 32706, 32713, 32720, 32721, 32722, 32723, 32724, 32725, 32728, 32738, 32739, 32744, 32753, 32759, 32763, 32764, 32774
Duval County, St. Johns County, Nassau County, Flagler County, Camden County, Glynn County, Clay County, Baker County, Volusia County, Putnam County