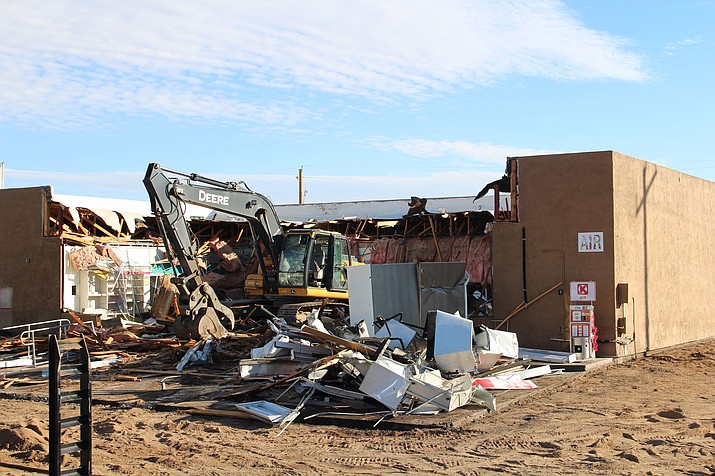 Demolition work has begun on the Circle K convenience store on Stockton Hill Road at Gordon Avenue.
The store is scheduled to re-open in April, according to a sign on the property, though a Circle K spokeswoman could not confirm that date. She said details on the size and upgrades for the new store will be released as the opening approaches.
Based in Phoenix, Circle K operates about 5,000 stores with more than 20,000 employees.