The completion of a Barn being Demolished
Call for a Free Estimate 904-751-2177
Project located at 281070 Triggs Road
The demo and recycled barn was completed for Patrick Sawicki. The scope of work was to demolish and haul away an old barn. The Barn was not an Historic barn and it was located in Nassau County Florida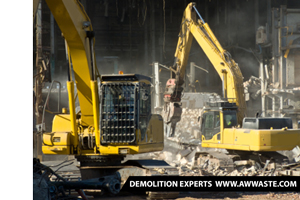 Most people don't realize that there are significant expenses involved with taking down an old barn. We often get the phone calls of folks who want us to take down their barn, but they don't want to spend any money.
That's understandable, but the reality is that there are significant costs involved with taking down the barn.
The purpose of this article is to show you the actual costs that WE would incur if we were to come in and take down your 40×60 hip roof barn.  I think it is important to understand the costs before you bring someone in, or even if you are considering doing this yourself.
But isn't there value in that wood?
There are many reasons why you might choose to tear down a barn. You may need to use the space for other purposes or the barn may be deteriorating and dangerous. You may even have decided to go into the barn demolition business. While tearing down an entire barn structure may seem daunting, it can be a manageable task if handled safely and methodically.
To safety and effectively demolish a barn you will need these essential tools.
Step 1: Salvage
Before you begin the demolition process assess if any part of it can be salvaged. Old barns might have antique iron fittings such as hinges and handles that may be worth a significant amount of money. If the wood is free of rot and damage, it could either be sold as reclaimed wood or used to build a new barn or structure.
Step 2: Work Backwards
Rather than just knocking your barn down, it is best to approach the job in the reverse order of how the barn was constructed. Start by removing the windows and doors. Using your screwdriver, remove all the hinges and other fittings.
Step 3: Floors
Using your hammer and pinch bar, remove the floorboards. Do this with care if the floor boards can be rescued.
Step 4: Walls and Roof
Now start to remove the internal walls and the roof. Once the roof has been removed, you will need to start removing the external walls. Leave the frame of the barn intact.
Step 5: Separate the Beam Structure
Attach a rope around one of the beams and tie the other end to a tractor or other piece of heavy machinery. As you drive forward the barn will be pulled down. Drive slowly so that you don't cause a huge amount of damage to the beams, especially if you intend to re-use them in another project. Now remove the joists. These should just slide out. Using your chainsaw, start to cut the beams.
Step 6: Stock Assessment
Now that your barn is demolished you will need to tidy the area. Sort the wood into piles of what can be re-used and what can't. Also, create a pile of any fixtures that can also be re-used. By sorting your reusable stock this way, you will be able to easily estimate the value of your wood and any other fittings that you intend to sell.
Step 7: Storage
You will need to find somewhere to store your stockpiles, especially any wood that can be salvaged. Once the larger pieces of wood have been stored, return to the demolition site and clear away all smaller pieces of debris as these can be hazardous, especially if they are sharp. You may have chosen to create a business demolishing barns and, if this is the case, clearing the demolition site will be a standard part of the job.
What is the value of old-growth barn timbers?
There's no definitive answer to this question. The most accurate answer is – whatever a buyer is willing to pay. However, you can easily expect to get at least 5 times more for old-growth wood than you would for new wood of the same size.
What to look for
The most desirable woods fetch more. The species of wood that are the most valuable include, but are not limited to chestnut, walnut, hickory, and old-growth pine.
Axe-cut wood and hand-hewn timbers are most valuable. You can check your barn wood for signs of axe marks at either end of the timber. Check the entire length of the timbers for signs that is has been manufactured by hand.
Damage, wood rot, excessive nail holes and insects. These things will lower the value of the wood, or make it pretty much worthless if the entire timber is damaged.
How much does it cost to demolish a barn?
It depends upon the type of demolition. A total demolition using heavy machinery, such as excavators, is quick and relatively inexpensive. On the other hand, manually deconstructing the barn to salvage the old barn wood costs much more due to the increased labor and man hours required.
Luckily, the cost of barn deconstruction has dropped in recent years due to the fact there are so many demolition companies out there doing it. There are even companies exclusively doing barn deconstruction projects and nothing else.
Barn removal – Does it make financial sense?
If the barn is non-operational and serving no purpose on your property, removing it makes perfect financial sense. Here are three reasons why:
Insurance and liability reasons. Old, dilapidated barns are a liability on your property, so you pay higher insurance premiums because of this.
Eyesore = lower property value. An ugly barn drives down the value of a property because of poor curb appeal.
Value of barn wood + value of new space on your property. Selling salvaged barn wood can put money in your pockets. You'll also get a large section of your property back to do whatever you'd like (e.g., plant a garden, install a swimming pool or build a garage/workshop).
Is there ever a situation where you shouldn't demolish an old, nonfunctioning barn?
If the barn holds historic significance, such as it was somehow involved in the Civil War or other historic event, demolition isn't the best approach. Preservation may be in order in this case. Demolishing the barn not only destroys a piece of history, but it could be illegal in some cities and states.
Visit your state and local websites, and your local library, and do a little digging to see how historically significant barns are handled. Find out the rules and regulations regarding demolition of old barns, processes, permits, preservation options and other information.
Learn more about this topic by referring to The Preservation of Historic Barns published over at the Technical Preservation Services division of the National Park Service website (www.nps.gov/tps).
Demolition and Clean-up Solutions
When you need to rent portable restrooms, restroom trailers, portable showers, portable sinks, or dumpsters you want someone who can help you today. Our experienced Hilliard local preferred vendors are ready to help you today!
Call toll free (888) 695-2443 today.
Unverified Haulers
Cities near Hilliard, FL
Bryceville, Callahan, Folkston, Hilliard, Kingsland, Saint George, Woodbine, Yulee
Zip Codes near Hilliard, FL
31537, 31548, 31562, 31569, 32009, 32011, 32041, 32046, 32097, 32208, 32218, 32219