When you are in need of dumpster rental services, why not trust the people who rent out more dumpsters on a daily basis than any other company in. We have the trash receptacle you need here at Arwood Waste and Demolition Services. Large or small, our containers hold it all. Our customers love that our dumpster rental program is so convenient. With one call, you can have all of your dumpster rental needs taken care of. Take a look at what our dumpster rental service includes: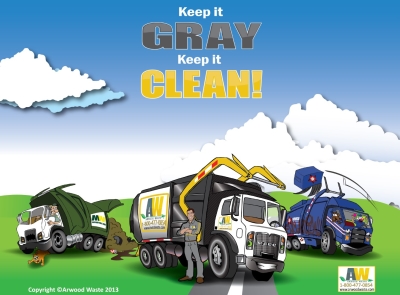 • Delivery–You can have your dumpster delivered right to your doorstep when you rent from us. Dumpster delivery is just the beginning of our incredibly convenient rental program.
• Various Containers–We have dumpsters of all sizes to fit all needs. The last thing you want is an oversized dumpster that does not fit on your property or to pay for storage space that you do not need. That is why we have dumpsters, large and small, available to rent at any time.
• Pick Up–When you are done with our dumpsters, just give us a call. We will pick them up and haul them off for you promptly.
It really is as easy as that. If you are cleaning out your garage or have an excess of garden waste that you need to dispose of, our dumpster rental service is the quickest and easiest way to handle such messes. Let our dumpster rental program offer you an ideal solution to your trash storage problems!
Keywords: Roll off Containers, Dumpsters, Containers, Construction, Remodeling, Spring Cleaning, Bobcat Services