Free Quote; 904-751-1928
The Rural Home and Farm Demolition 12451 Gate Ln. Jacksonville's Northside was completed for Terra Wise Homes. The Location was completed to make way for new subdivision for high end residential homes. For a free quote please call 904-751-1628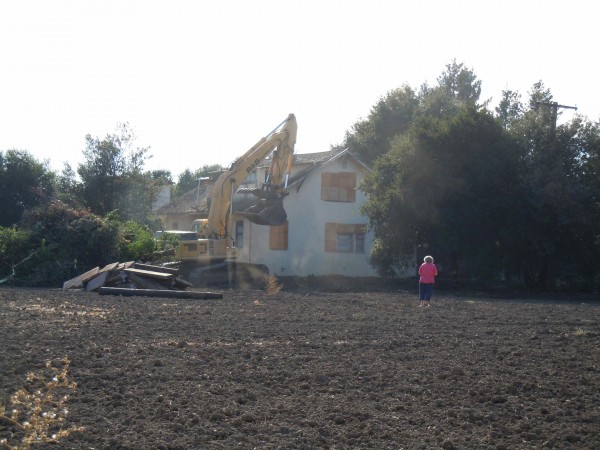 Residential Rural Demolition of a Farm
Not all residential demolitions are condemned houses. Historic and remodeled homes may contain harmful asbestos, lead paint, PCBs and mercury which cause serious health risks. A partial or total home demolition could be the best solution to completely remove these hazards from your home.
Choosing a qualified and reliable demolition contractor is vital. The days of traditional cranes with wrecking balls are over.  Dependable Demolition use up-to-date equipment such as hydraulic shears, concrete processors, hammers, grapples, and magnets to give you the most precise and safe home demolition. For more information, call 800-477-08549 Toll Free.
TERRAWISE HOMES DIFFERENCE
Discover Net-Zero Energy Efficient Living
TerraWise Homes is a well respected local builder team led by David and Melody Shacter.  They are  bringing the new concept of Net-Zero Energy Homes to Northeast Florida. These highly energy-efficient homes combine the latest construction techniques and product innovations with solar energy allowing homeowners to dramatically reduce their energy costs.
TerraWise Homes go way beyond the typical builder bare minimums using holistic energy saving techniques at every stage of the construction process. There are benefits built in from the foundation to the roof that deliver remarkable energy efficiencies, cost savings and Eco-friendly innovations for a truly green lifestyle.
                             "Power Your House For Free"
Net-Zero solar panels can be added to any TerraWise home making it a mini power generation plant. Homeowners sell power back to JEA.  And with the energy efficient design
of TerraWise homes a net-zero cost is achievable.  Net-Zero is not theoretical. Today it is not only practical – it's affordable and attainable for every homeowner.
[email protected]
1321 North Main Street
Jacksonville, FL 32206
904.800.WISE (9473)