The completion of the wet demolition of two residential homes located in the Jacksonville westside was completed for the City of Jacksonville code compliance division. For a free estimate please call 904-751-1628!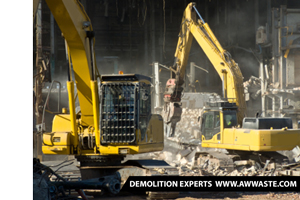 The Municipal Code Compliance Division enforces property maintenance, safety, and zoning codes, which affect the quality of life in Jacksonville. These laws address property nuisance, unsafe structures, residential/commercial minimum building standards, zoning, and (private property) junk vehicle violations.
Municipal Code Compliance enforces provisions of the Property Safety and Maintenance Codes and Zoning Codes, Jacksonville Ordinance Code Chapter 518, Chapter 656, and Chapter 741 respectively.
File an Issue of Concern
You may notify us of an issue online now. Please follow the steps to complete your concern, or you may call (904) 630-CITY (2489), and a customer service representative will receive your request for assistance and/or subsequent investigation by a Municipal Code Compliance Officer. Thank you for assisting us with improving the quality of life in Jacksonville.
Bryan Mosier, Chief
214 North Hogan Street, 1st Floor
Jacksonville, FL 32202
(904) 255-7000 | Fax: (904) 255-8920 | [email protected]
High reach demolition excavators are more often used for tall buildings where explosive demolition is not appropriate or possible. Excavators with shear attachments are typically used to dismantle steel structural elements. Hydraulic hammers are often used for concrete structures and concrete processing attachments are used to crush concrete to a manageable size, and to remove reinforcing steel. For tall concrete buildings, where neither explosive or high reach demolition with an excavator is safe or practical, the "inside-out" method is used, whereby remotely operated mini-excavators demolish the building from the inside, whilst maintaining the outer walls of the building as a scaffolding, as each floor is demolished.
To control dust, fire hoses are used to maintain a wet demolition. Hoses may be held by workers, secured in fixed location, or attached to lifts to gain elevation.
Loaders or bulldozers may also be used to demolish a building. They are typically equipped with "rakes" (thick pieces of steel that could be an I-beam or tube) that are used to ram building walls. Skid loaders and loaders will also be used to take materials out and sort steel.
The technique of Vérinage is used in France to weaken and buckle the supports of central floors promoting the collapse of the top part of a building onto the bottom resulting in a rapid, symmetrical, collapse.[1]