Looking for that next step in your MAINTENANCE MANAGEMENT career? Join Arwood Waste and connect with your Future!
AW Waste of Jacksonville is looking for an exceptional Maintenance Manager to lead our shop as the current Maintenance Manager has accepted a promotional opportunity with AW Waste at a larger shop!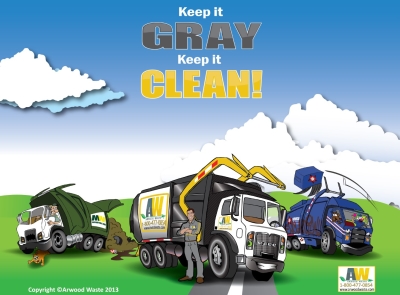 .
The Jacksonville Florida Maintenance Manager will:
Be responsible for a growing fleet and maintenance team for 50+ commercial and residential refuse route trucks.
This fleet is a CNG and Diesel Fleet
Lead, coach, mentor and develop 8 Mechanics, 3 Welders, and 2 office clerks.
Work closely with the District Manager and Operations team regarding work schedules, job assignments, and other shop issues.
Step in and work alongside our mechanics when needed.
Must Have:
3 or more years of management experience in route truck maintenance and repair. Waste Industry experience preferred.
Excellent working knowledge of DOT compliance requirements.
Knowledge of air brake, hydraulic and electrical systems.
Experience creating and managing a shop budget.
Apply online today or call 904-751-5656 to speak with Ed Driggers or John SR
We offer excellent benefits including: medical, dental, vision, flexible spending account, long term disability, short term disability, life insurance, 401K match, and career growth!
Waste Connections is an Affirmative Action/Equal Opportunity Employer (Minorities/Female/Disabled/Veterans)
Job Snapshot
Employment Type 
Full-Time
Job Type 
Distribution – Shipping, Installation – Maint – Repair, Transportation
Experience At least 5 year(s)
Industry 
Environmental, Transportation
Required Travel 
Negligible